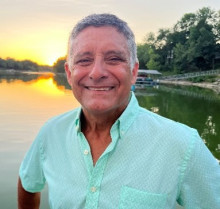 Biography:
Sam Dick is Lexington television's longest-running evening anchor, for 34 years he was a trusted fixture at WKYT-TV covering everything from big stories to personality features. A reporter in 1979-82, he also co-hosted local segments of a nationally syndicated magazine show. He reported for WCBS-TV in New York in 1982-83 and WESH-TV in Orlando, where he specialized in consumer, medical and investigative reporting. In 1987, he rejoined WKYT as an anchor, often going into the field to cover major disasters and events. He was on air for more than 12 hours the day of a 2006 plane crash. He received five regional Emmy awards and two Edward R. Murrow awards. He retired in 2021 but joined WEKU-FM in 2022 as a part-time reporter, saying he had come full circle; his career began at the student radio station of the University of Georgia.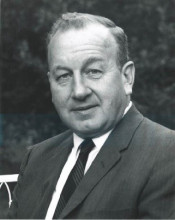 Biography:
A Kentuckian who had a gift for helping people in a diverse state understand each other, and for making specific people and events seem universal, John Fetterman was best known for writing one of the most deeply felt domestic stories of the Vietnam War, "Pfc. Gibson Comes Home." The 1968 Courier-Journal Magazine story and photos about a community's farewells to a casualty won the Pulitzer Prize for local reporting. In 1967, he published the book Stinking Creek and shared in the C-J Pulitzer won for public service with its campaign to control strip mining. As editor of The Louisville Times' Scene magazine, he put his stamp on a generation of young reporters, teaching them interviewing and writing skills: listening, watching, and thinking. Born in Danville, he was a graduate of Murray State University. He died in 1975.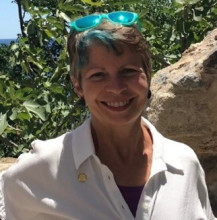 Biography:
A forceful, engaging advocate of First Amendment rights in courts and other forums, Kimberly K. Greene has been a valuable friend to the news media and the cause of open government. She and husband, Jon Fleischaker, started the Kentucky Press Association's freedom-of-information hotline in 1986, enabling journalists to get immediate, expert advice at no additional cost. Her knowledge of the law and journalism and her positive, encouraging approach gave young journalists the confidence and courage that they often needed to pursue tough stories. KPA members have long rated the FOI hotline as the association's top service. She wrote a monthly column about hotline calls, helped train young lawyers in the firms where she worked, and represented Landmark Community Newspapers, the state's largest newspaper group at the time.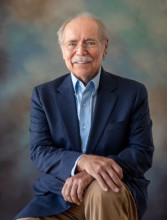 Biography:
One of America's greatest sportswriters, Dave Kindred joined the Courier-Journal and Louisville Times in 1965, became Times sports editor in 1969, and went to the Washington bureau in 1972. He was C-J sports editor from 1973 to 1977 and was the National Sportswriter of the Year in 1977. He worked at The Washington Post, The National, The Sporting News, Golf Digest, and the Atlanta Journal-Constitution. His many awards include Best Sports Columnist in America (1984), the Red Smith Award for lifetime achievement from Associated Press Sports Editors, and the PEN/ESPN Lifetime Achievement Award for Literary Sports writing. His books include Basketball, the Dream Game in Kentucky. A native of Atlanta, Illinois, he attended Illinois Wesleyan University and retired to nearby Carlock, where he covers Morton High School girls' basketball on Facebook.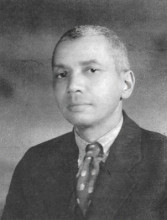 Biography:
Founder and editor of The Louisville News, serving the city's Black community, William Warley often showed courage at a time when African Americans had few allies in their fight for civil rights. He co-founded his newspaper in 1912 with Lee L. Brown and in 1914 began a case that led to the U.S. Supreme Court striking down the city's housing-segregation law, but in reprisal he lost his Post Office job. His editorials targeted not only white racism, but pointed out ways that African Americans perpetuated the cycle of discrimination, and he criticized African Americans for remaining loyal to the Republican Party. He was a candidate for magistrate on the Lincoln Independent Party ticket in 1921, and three times in the 1920s, his newspaper office was destroyed by African Americans. He died in 1946, but his stands encouraged stronger tactics in civil-rights fights to come.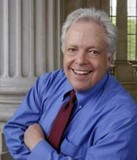 Biography:
The senior Associated Press photojournalist based in Washington, where he started with AP in 1981, Scott Applewhite has traveled the world covering wars and other major news events, but has always found time to help colleagues, especially young ones. He shared two Pulitzer Prizes with AP colleagues for feature photography in 1998 and 1993, was a Pulitzer finalist with another team, and won the Lifetime Achievement Award from the White House News Photographers Association. His photo of a Jan. 6 attacker looking through the shattered glass door of the House chamber, with pistols pointed at him, won first place for spot news in Pictures of the Year. A native of Elizabethtown and a graduate of Western Kentucky University, he worked for The (Henderson) Gleaner, The Courier-Journal and the Palm Beach Post before joining AP.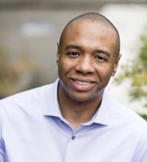 Biography:
A Paducah native who interned at The Paducah Sun at 16, Jerry Brewer has been national sports columnist for The Washington Post since 2015. He was named one of the nation's top 10 sports columnists by The Associated Press in 2016 and 2017, two of his many awards. After earning a journalism degree at Western Kentucky University and reporting for The Courier-Journal, he became an Orlando Sentinel sports columnist at age 25, then went to The Seattle Times and The Philadelphia Inquirer. He says his approach to sports journalism is: "The game is not the story. The game is a platform to tell a story." He is the author of Gloria's Miracle, a book about a young girl's fight with cancer, supported by her family's faith, and Pass Judgment: Inside the Seattle Seahawks' Super Bowl XLIX Season and the Play That Dashed a Dream.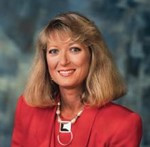 Biography:
The first female reporter to work at two major television stations in Louisville, Melissa Forsythe was known for her tough but fair approach, savvy judgment and work with reporters to improve their stories. She started in 1972 at WAVE-TV, which made her its first woman anchor. She built a large following, but it declined, and the station fired her in 1979. She went to WHAS-TV, defeating a legal challenge from WAVE when a judge said her no-compete agreement with the station was "industrial espionage which has no place in today's society." She became a leading reporter and anchor at WHAS, the city's top-ranked station, and greatly respected by her colleagues. She was press secretary to Gov. Paul Patton from 1995 to 2000. A native of Southern Indiana, she was a graduate of Indiana University. She died in February 2022, just before her 72nd birthday.

Biography:
John B. Gaines devoted 69 years, 60 as president and publisher, to the Bowling Green Daily News, established by his grandfather in 1882. Always spurning offers from would-be buyers, he instilled in his family that it was part of something more important than money, a community institution that provided leadership. He successfully editorialized for a library tax, an airport, a city manager-commission form of government and a return to legal alcohol sales after two disruptive years of prohibition and endorsed every proposed school tax when the issue was decided by voters. His WKCT and WDNS radio stations won national awards. He earned a journalism degree from the University of Alabama and was president of the Kentucky Press Association and a director of the Southern Newspaper Publishers Association. He died in 2007 at the age of 92.

Biography:
Few people have been as closely identified with a rural daily newspaper as Bill Mardis. He died at 89 in 2021, not long after writing his last stories for the Somerset Commonwealth Journal. A native of rural Taylor County and a Navy veteran of the Korean War, he was working at Somerset's WTLO in 1964 when he joined the paper as it became a daily. He was an editor who set high standards but was also the "Humble Reporter" in a column that shared homespun insights about the people and communities of Pulaski County. He retired as editor in 1998 and returned in 2002, and later became editor emeritus. "Humble," Editor Jeff Neal wrote, "described his very essence — not only as a reporter, but as a human being." He won many awards, and he and former publisher George Joplin III were honored with a mural on the newspaper building in 2013.
Biography:
In 45 years at The (Ashland) Daily Independent, Mark Maynard's writing and editing won many awards, and he mentored many interns and reporters who became editors and publishers all over Kentucky and beyond. As managing editor, he was instrumental in establishing a Frankfort bureau for the paper's owner, Community Newspaper Holdings Inc., filling a growing gap in state-capital news coverage and analysis. A native of Ashland and a graduate of Morehead State University, he is known for his even-tempered, pragmatic management style and his values of fairness, equality and accountability. He has written seven books and is managing editor of Kentucky Today, the digital newspaper of the Kentucky Baptist Convention. A devout Christian, he is a community leader in Ashland and founded a nonprofit mission for children in Uganda.

Biography:
An editor who helped journalists win Pulitzer Prizes and many other awards, and shared in two Pulitzers himself, Stuart Warner started out as a sportswriter-editor at his hometown Lexington Herald-Leader. He was on Pulitzer-winning teams at the Akron Beacon Journal, one that won the Public Service prize for a series on race relations. He was special projects editor and writing coach at The (Cleveland) Plain Dealer, national projects editor for America Online News, senior content coach at The Arizona Republic, editor of the Phoenix New Times, and author of Jock, a book about high-school basketball coach Jock Sutherland. As a writing coach, he has taught in universities and led seminars at Harvard, Columbia, The Poynter Institute, the National Writers Conference and elsewhere. He is a University of Kentucky graduate.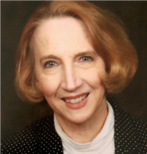 Biography:
A tenacious investigator and proficient writer, Deborah Yetter is Kentucky's leading social-services reporter, speaking truth to power and giving voice to the voiceless. Her many honors include freedom-of-information awards and shares of two Pulitzer Prizes to Courier-Journal teams for coverage of a governor's pardons and the nation's worst bus and drunk-driving crash. A Frankfort native who grew up in Louisville, she has degree in humanities from the University of Louisville and master's degree in journalism from Northwestern University. She worked for Scripps-Howard papers in Louisville, was news editor of the Tri-City News in Cumberland and freelanced from there for The Courier-Journal, which she joined as a reporter in 1983. Her career there includes three years each as assistant regional editor and editorial writer.

Biography:
The son of a Letcher County coal miner, since 2019 Michael Collins has been White House correspondent for the nation's largest-circulation newspaper, USA Today. Following graduation from Western Kentucky University, he joined The Kentucky Post as a reporter, then became night city editor (a job that included writing editorials) and Frankfort Bureau reporter. He moved to Scripps Howard News Service in Washington in 2001 as correspondent for the Post and The Cincinnati Post, then for the Ventura County Star, the Knoxville News Sentinel and The Commercial Appeal. He remained with the Tennessee papers through two sales and joined the Gannett Co. national staff in 2016. He is known as fair, intelligent, knowledgeable and tenacious. In 2019 he won the College Heights Herald Award for outstanding contributions to journalism from the WKU newspaper, where he was editor.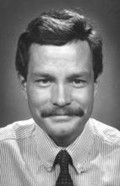 Biography:
Only 30 when named Courier-Journal city editor in 1979, Bill Cox sent a reporter and photographer to Cambodia, where they won a Pulitzer Prize for covering a Kentucky doctor helping refugees, then directed reporting that exposed dangerous doctors and nursing homes, triggering tougher state laws. Earlier, he was the paper's point person in helping pass Kentucky's first open-meetings and open-records laws. Two years after becoming managing editor of the Honolulu Star-Bulletin, and revitalizing the paper, he announced that he was resigning because he had AIDS. "I have spent my career trying to shed light in dark corners" he wrote. "Aids is surely one of our darkest corners. It can use some light." He died in 1988. Known for his mischievous humor, sometimes directed at supervisors, he was a native of Owensboro and a graduate of the University of Missouri.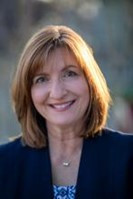 Biography:
A tenacious journalist turned nationally known media lawyer, Monica Dias has been a fierce user and defender of the First Amendment. As a Kentucky Post reporter, she exposed environmental problems and bad practices by state officials and contractors. After earning a law degree in 2001, she became a legal fellow at the Reporters Committee for Freedom of the Press in Washington, then joined the Cincinnati office of Frost Brown Todd. She leads the firm's media and First Amendment practices and operates a legal hotline for the Kentucky Broadcasters Association. She chaired Women in Communications Law in the American Bar Association in 2015-17 and also specializes in intellectual property law. She is the daughter of Portuguese immigrants and a graduate of Western Kentucky University and the Salmon P. Chase College of Law at Northern Kentucky University.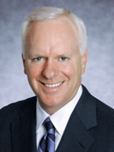 Biography:
Long one of America's leading news-media executives, John Lansing has been an advocate for strong, independent and ethical journalism, most recently as president and CEO of National Public Radio. A native of Minneapolis, he joined WPSD-TV as a photographer three days after graduating high school in Paducah, and went to Louisville's WAVE-TV in 1980, later becoming newsroom manager. He was a managing editor, news director, and leader at commercial television affiliates around the country, then president of Scripps Networks in 2004-2013. After two years as president of the Cable & Telecommunications Association for Marketing, he became CEO of the U.S. Agency for Global Media, playing a transformative role with Voice of America and its four sister news organizations. He joined NPR in 2019. He is a graduate of Bellarmine University, where he has been a trustee.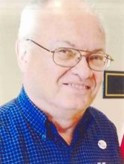 Biography:
Called "the conscience of our community" in Owensboro by one nominator, Keith Lawrence has reported for the Messenger-Inquirer since 1972. Equally adept covering national politics, following the state legislature in Frankfort or writing human-interest stories, he is also a regular columnist, sometimes using alter-ego characters to take stands on social issues or raise thoughtful questions for a community newspaper with a diverse audience. A skilled interviewer and writer, "His ability to bring out the story from the person is as remarkable as his talent for bringing the reader along," another nominator wrote. He and his wife Sandra are known for community service, serving as foster parents, and most recently chairing a fund drive for children's homes. A native of Ballard County, he holds a master's degree in communications from Murray State University and served in the Army.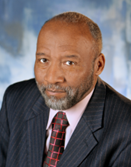 Biography:
A Boston native who became a legend in Louisville television, Chuck Olmstead brought a dramatic and engaging approach to his reporting. After graduating from Suffolk University and reporting for stations in New England and the Detroit Free Press, he joined WHAS-TV in 1975. He remained there until his death in 2009, except for a year or so at WCBS-TV in New York, ended by his decision to return to Louisville. His trademark reporting style, sense of humor and signature hats made him a viewer favorite. So did his ability to ask hard questions and get answers, and his independence from supervisors, WHAS reporting colleague Mark Hebert recalled: "If he was sent out on a story, he thought wasn't relevant to Louisvillians, he'd tell them. I think they realized he was an institution. You just couldn't get rid of Chuck Olmstead. The community loved him and wouldn't have it."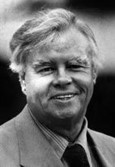 Biography:
In 51 years in journalism, Bill Powell helped Western Kentucky understand itself and its place in the state, then helped the state understand the region. "He knew more about Western Kentucky than anyone alive," lawyer-historian-Justice Bill Cunningham said after Powell died in 1991. Born in Henry County, Tennessee, Powell grew up in Symsonia, KY. He began his career at the Princeton Leader in 1940 and was hired at the Paducah Sun-Democrat in 1942 by Henry Ward, who said 40 years later, "He was very prolific and could make more out of a story than anyone I ever knew." A reporter with a hard nose and a soft heart, he as a demanding executive editor at the Sun but preferred reporting. After a brief stint at The Lexington Leader, he became The Courier-Journal's Western Kentucky reporter in 1971. He retired in 1984 but wrote a column for the West Kentucky News.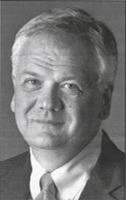 Biography:
A keeper of the Bingham family's ethos of newspapers as a public trust, Keith L. Runyon was the last member of their editorial board to retire. Born in Evansville, he also grew up in Louisville, Lexington and Knoxville. He joined The Courier-Journal in 1969 as an obituary clerk. After graduation from the University of Louisville, he was a feature writer and reporter. In 1977 he joined the editorial board and entered the U of L Law School, earning a degree and becoming part-time counsel to the Bingham Companies while staying on the board. After the 1986 sale to Gannett Co., he became first editor of The Forum pages, then editorial-page and opinion-page editor, and finally editorial director, retiring in 2012, the year he won a Sigma Delta Chi Award. He was also a book editor in 1989-2012 and was a leader in the National Conference of Editorial Writers.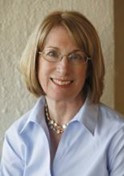 Biography:
A photographer for the Louisville newspapers for 40 years, Pam SPaulding has a unique project that may never be replicated. Inspired by personal stories told in photographs for the Farm Security Administration in 1935-44, especially by women, she finally found first-time parents in Louisville who were willing to let her photograph the first year of life with a new baby. The project continues with the third generation, and produced a 2009 book, "An American Family: Three Decades with the McGarveys". She has also been the photographer for travel and food books, worked for National Geographic, and was a member of the Courier-Journal and Louisville Times photography staff that won a 1976 Pulitzer Prize for coverage of school desegregation. She was a Nieman Fellow at Harvard University. A native of southern Indiana, she is a graduate of Ohio State University.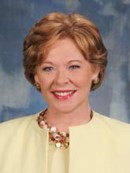 Biography:
For more than 30 years, Melissa Swan was one of the most respected television personalities in Kentucky, first as a hard-nosed reporter, later as co-anchor of the top-rated newscasts in Louisville, and finally as co-host of WHAS Crusade for Children. After graduating from Indiana University and working for Lexington's WLEX-TV, she moved to Louisville, first with WLKY-TV and then with WHAS-TV in 1985. Three years later, she was co-anchoring the 6 and 11 p.m. news, but kept reporting; five days before giving birth, she told the mayor about the Standard Gravure mass shooting and did stories on it. She traveled widely for stories, reporting on Kentucky families helping orphans in foreign countries and war-torn areas. For the Crusade, she told stories of special-needs children helped by it. She retired in 2017 and is a member of the Kentucky Broadcasters Hall of Fame.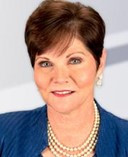 Biography:
A pioneer for women in Kentucky television and the state's longest-serving news anchor, Barbara Bailey is also a prominent example of a trusted journalist. She worked for 41 years at WKYT-TV in Lexington, where she started as a newsroom assistant and worked her way up to anchoring at noon, 5, and 6 since 1996. A Harlan County native, during college she reported for the Harlan Daily Enterprise, and taught journalism at Asbury College. On and off camera, she has been a pillar of professionalism with a commitment to fairness, accuracy, truth, and accountability in the Kentucky TV news community. She strengthened her legacy in 2019 when she joined the Kentucky Broadcasters Association Mic Hall of Fame. A University of Kentucky graduate, she was named a distinguished alumna of UK's School of Journalism and Media in 2018.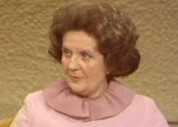 Biography:
One of the nation's most renowned gossip columnists, Maxine Cheshire's Washington Post column appeared in more than 300 newspapers and addressed serious topics such as the Koreagate scandal, President Kennedy's eye for the ladies, President Nixon's tendency to illegally keep gifts from foreign governments, and Frank Sinatra's connections with organized crime, which fueled a running feud with the singer. She was nominated for three Pulitzer Prizes, and her investigation of Saudi Arabia's gift of jewels to the Nixons won four investigative reporting awards. Born in Harlan in 1930, she attended the University of Kentucky before transferring to Union College, then reported for the Barbourville Mountain Advocate, the Harlan Daily Enterprise and the Knoxville News Sentinel before joining the Post as a society reporter. She began her "VIP" column for the Post in 1965.

Biography:
A broadcaster and filmmaker, Steve Crump has won many awards in more than 35 years at WBTV in Charlotte, where he is known as the conscience of the newsroom and is a mentor to other reporters and managed to do a number of projects for KET. He has produced more than 20 documentaries, several with national PBS distribution. He explored the Black experience in the South with largely self-funded documentaries such as the award-winning "Forgotten at the Finish Line," about Black jockeys, which won a 2002 Eclipse Award. The National Association of Black Journalists named him reporter of the year in medium-sized markets, and he won an Edward R. Murrow Award from the Radio and Television Digital News Association for a project he managed for the NPR station in Charlotte connected to social capital. A native of Louisville's Smoketown neighborhood, he graduated Eastern Kentucky University in 1980 and worked for Lexington's WKYT and several other news stations around the country before joining WBTV. He has also won several regional Emmy awards and served as a freelance correspondent for Black Entertainment Television.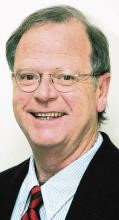 Biography:
As Frankfort correspondent for Community Newspaper Holdings Inc. from 2005 to 2018, Ronnie Ellis played a unique role in Kentucky journalism, covering the state capital for largely Appalachian communities, where he often went for stories. He often scooped larger news outlets and withstood attacks from a governor. He was a skilled TV commentator and wrote insightful, incisive and authoritative columns offering a perspective that differed from those typically found at larger news outlets, a useful service in an era of polarized politics. His time with CNHI followed stints as a reporter in Henderson and his native Glasgow, interrupted by a career with the United Way. He retired in 2018 but continued to write a political column. He died in 2020, soon after his election to the Hall of Fame. He was a graduate of Western Kentucky University.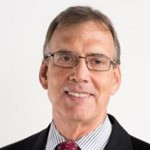 Biography:
An investigative and international reporter, Michael Hedges probed the Marion Barry administration for the Washington Times and led the paper's coverage of Operation Desert Storm, then covered conflicts in Somalia, Bosnia-Herzegovina, the West Bank, Rwanda, Haiti and elsewhere. After five years at the Scripps Howard News Service, he became Washington correspondent for the Houston Chronicle. He was at the Pentagon on 9/11, filing stories on the attack, and was one of the first journalists in Afghanistan after the Taliban's fall. In 2003 he was embedded with U.S. forces in Iraq and returned there and to Afghanistan to cover the ongoing conflicts. After serving as managing editor of the Washington Examiner, he moved to AARP, where he is an editor of the nation's largest-circulation publications. He is a native of Silver Grove and studied journalism at Northern Kentucky University.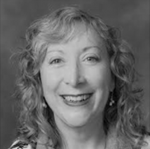 Biography:
At the Lexington Herald-Leader in 1989-94, Maria Henson broke new ground with an editorial campaign against domestic violence in Kentucky. Combining reporting and editorial writing, she produced the first reported editorial series ever submitted to the Editorial Writing category of the Pulitzer Prizes, and it won the 1992 prize. The series revealed, among other things, that emergency protective orders against law enforcement officers were not being enforced. At The Sacramento Bee, she edited another Pulitzer-winning, reported-editorial series, by Tom Philp in 2005, on reclaiming California's flooded Hetch Hetchy Valley. She was a Nieman fellow at Harvard University in 1993-94 and an Arthur Burns fellow in Germany in 1992. She lectures in journalism at Wake Forest University, her alma mater, where she is an associate vice president and edits the award-winning alumni magazine.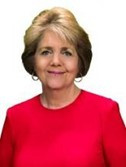 Biography:
In 29 years at WHAS-TV, Rachel Platt was one of the most respected and beloved figures in Louisville television. She was the go-to leader of the newsroom, standing for fairness, accuracy, grit and compassion. As an anchor she continued to report, following the struggles of a family as they fought a landmark case for the right to remove a relative from life support, winning several awards for reporting from Vietnam with members of a National Guard unit that lost five men there, and covering the Kentucky National Guard's airlift relief operations in Bosnia-Herzegovina while putting herself at risk by bringing letters from refugees in Louisville to relatives in Bosnia-Herzegovina. A graduate of the University of Central Florida, she covered Eastern Kentucky for WOWK-TV in Huntington, W.Va. She is director of community engagement for the Frazier History Museum.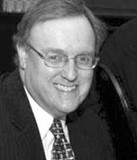 Biography:
In more than 40 years in community journalism, Mike Scogin has been an investigative reporter, a hard-nosed editor, and an innovative publisher who has adapted to the digital age. In Mississippi, he won a regional Associated Press award for investigative reporting. As an editor and publisher, he stood up for quality journalism, butting heads with higher-ups and secretive public officials. As publisher of the Georgetown News-Graphic, he increased the paper's print frequency but was an early adopter of digital tools and started new products: magazines, podcasts, video packages and documentaries. The News-Graphic has won two general excellence awards for multi-weeklies from the Kentucky Press Association, and the local Chamber of Commerce named it Business of the Year for its efforts to improve Scott County. A native of El Paso, Texas, he is a graduate of the University of South Alabama.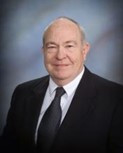 Biography:
A distinguished journalism educator for 40 years, Russ Shain began his career in the sports department of the Lexington Herald. For 20 years he was on the faculty of the School of Journalism and Mass Communications at the University of Colorado, serving as dean for 10 years. He moved to Arkansas State University as dean of the College of Communications in 1990, guiding it through 20 years and four accreditation reviews by the national accrediting body, and concurrently serving as dean of fine arts in 1995-98. He was president of the Association of Schools of Journalism and Mass Communication in 2005-06. A native of Owensboro who grew up in Hartford and Lexington, he is a 1966 journalism graduate of the University of Kentucky and earned master's and doctoral degrees from the University of Illinois.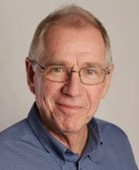 Biography:
Reporting on the University of Kentucky men's basketball for the Lexington Herald-Leader since 1981, he set the standard for beat coverage of a nationally prominent athletic program, asking tough questions and doing investigative journalism in the face of sustained and sometimes ugly resistance from some fans, players and university employees who want "boosterism, not journalism," as one of his editors, Gene Abell, said. Executive Editor John Carroll said if there was a Pulitzer Prize for sustained "beat writing under miserable conditions," Tipton should be the first winner. A native of Hamtramck, Mich., he earned a journalism degree at Marshall University and worked at the Huntington Herald-Dispatch in 1973-1981. In Lexington, he was hired to cover UK football and basketball, and moved exclusively to basketball in 1987. He is a member of the National Basketball Writers Hall of Fame.