Why Health Communication?
Healthcare is one of the world's largest and fastest-growing industries. Global healthcare expenditures are expected to surpass $10 trillion by 2022 as aging populations, the prevalence of chronic diseases and advances in costly technologies continue to increase healthcare demand and expenditures.[1] Effective health communication can prevent disease, promote health, improve quality of life and reduce unnecessary spending in healthcare. [2,3]
The University of Kentucky has a long-standing commitment to interdisciplinary health communication research. Our internationally recognized health communication program is situated in the UK College of Communication and Information, one of 16 degree-granting colleges on the Lexington campus, which also includes colleges of Dentistry, Health Sciences, Medicine, Nursing, Pharmacy and Public Health.
Our faculty and graduate students work with faculty across these colleges, as well as several leading centers for interdisciplinary research, including the Center for Appalachian Research in Environmental Sciences, Center for Clinical and Translational Science, Center on Drug and Alcohol Research, Center for Health Equity Transformation and Markey Cancer Center. By involving students in projects, faculty members serve as mentors to the next generation of health communication scholars. In turn, students provide fresh perspectives into faculty community-based research and service.

---
Health Communication Scholars
---
Health Communication Research Collaborative
The goal of the Health Communication Research Collaborative is to foster interdisciplinary collaborations in health communication research at the University of Kentucky. We do so by hosting meetings, workshops, training and professional development programs for faculty and graduate students and helping to plan the biennial Kentucky Conference on Health Communication.
Click the button below for more information about HCRC.

---
Kentucky Conference on Health Communication
Since 1989, the Kentucky Conference on Health Communication has served as a venue for health communication researchers, practitioners and students to come together to share research on a variety of health-related topics and discuss current health communication issues, as well as to develop working relationships to promote the health communication research agenda.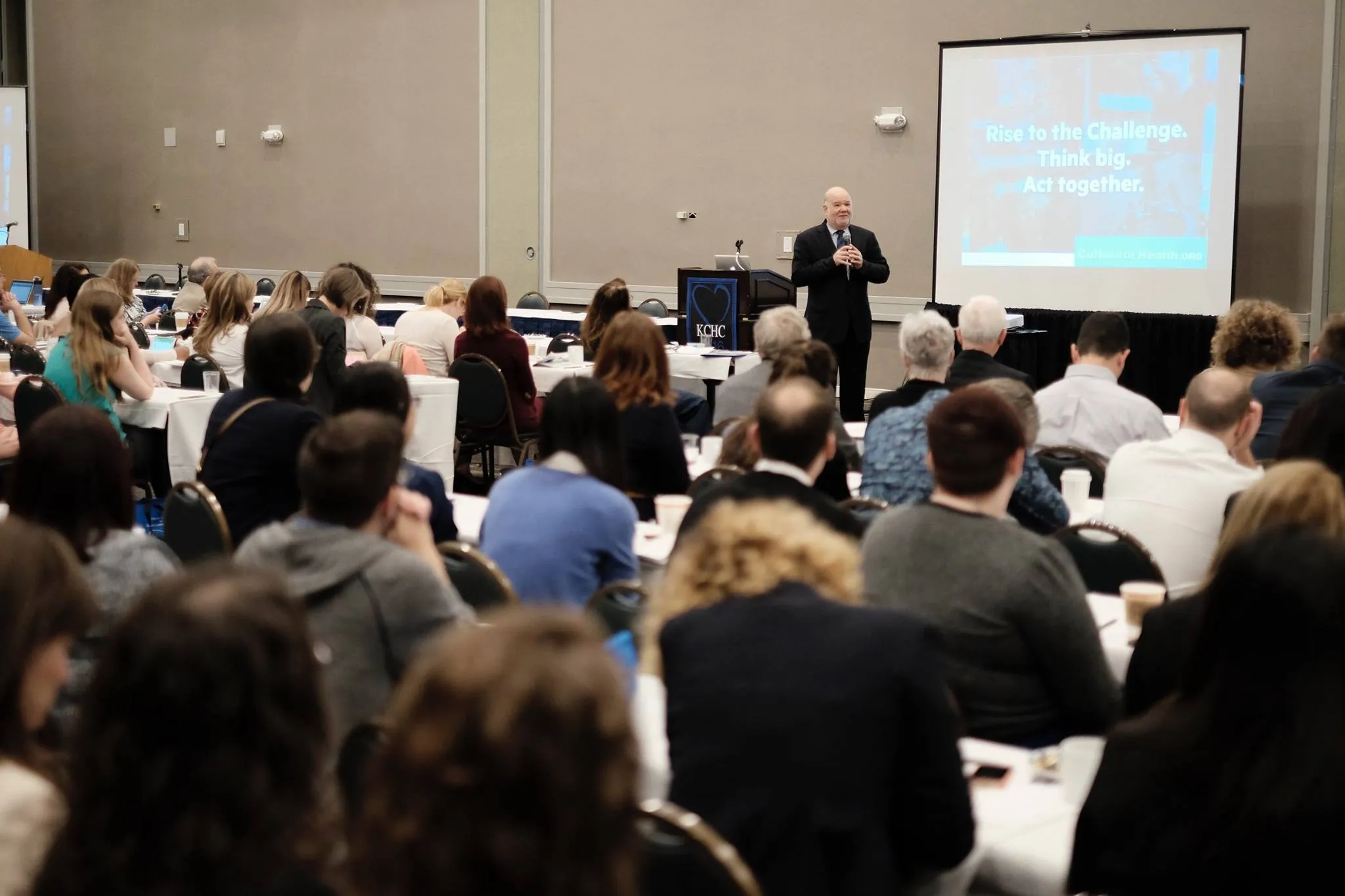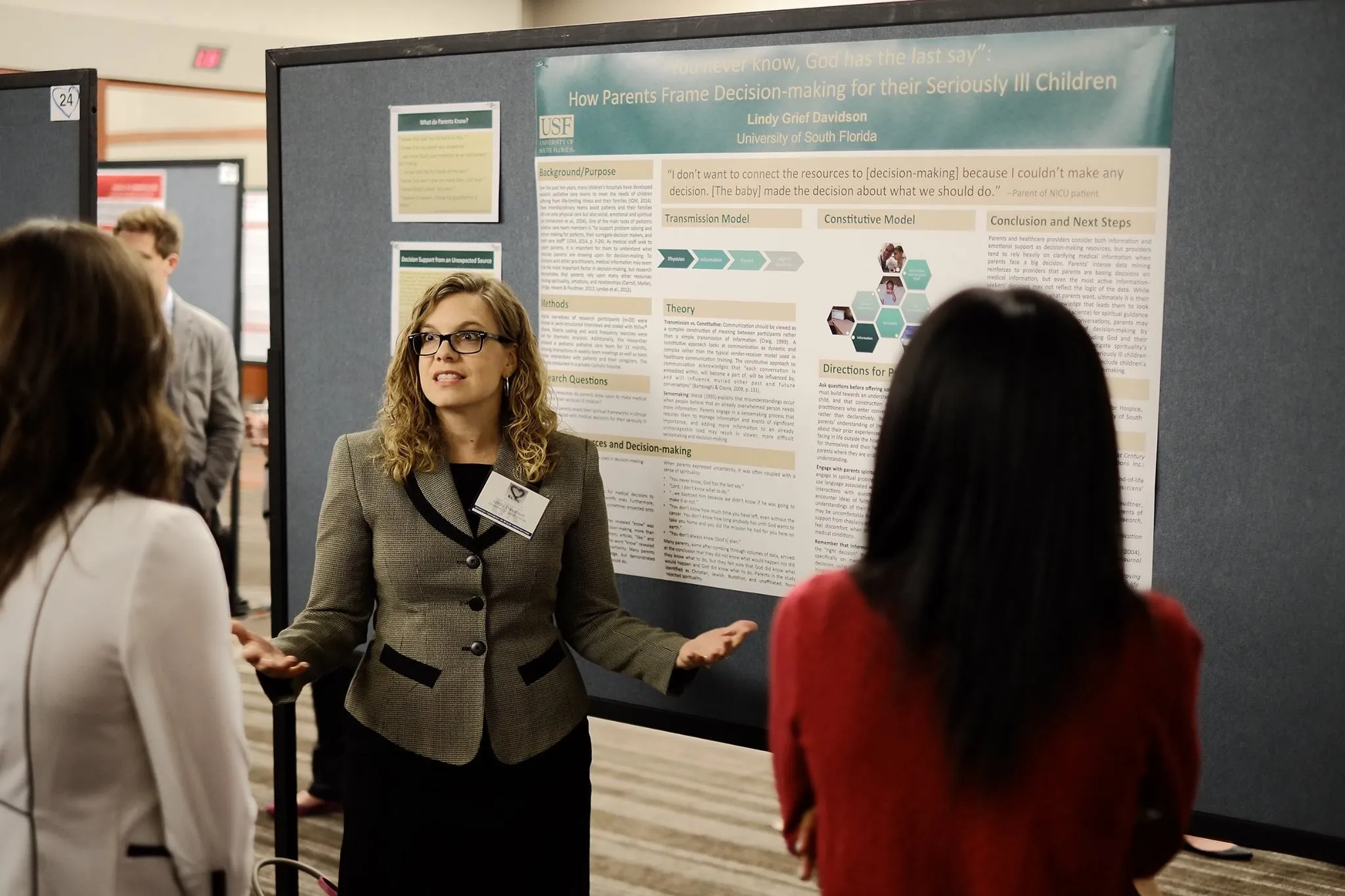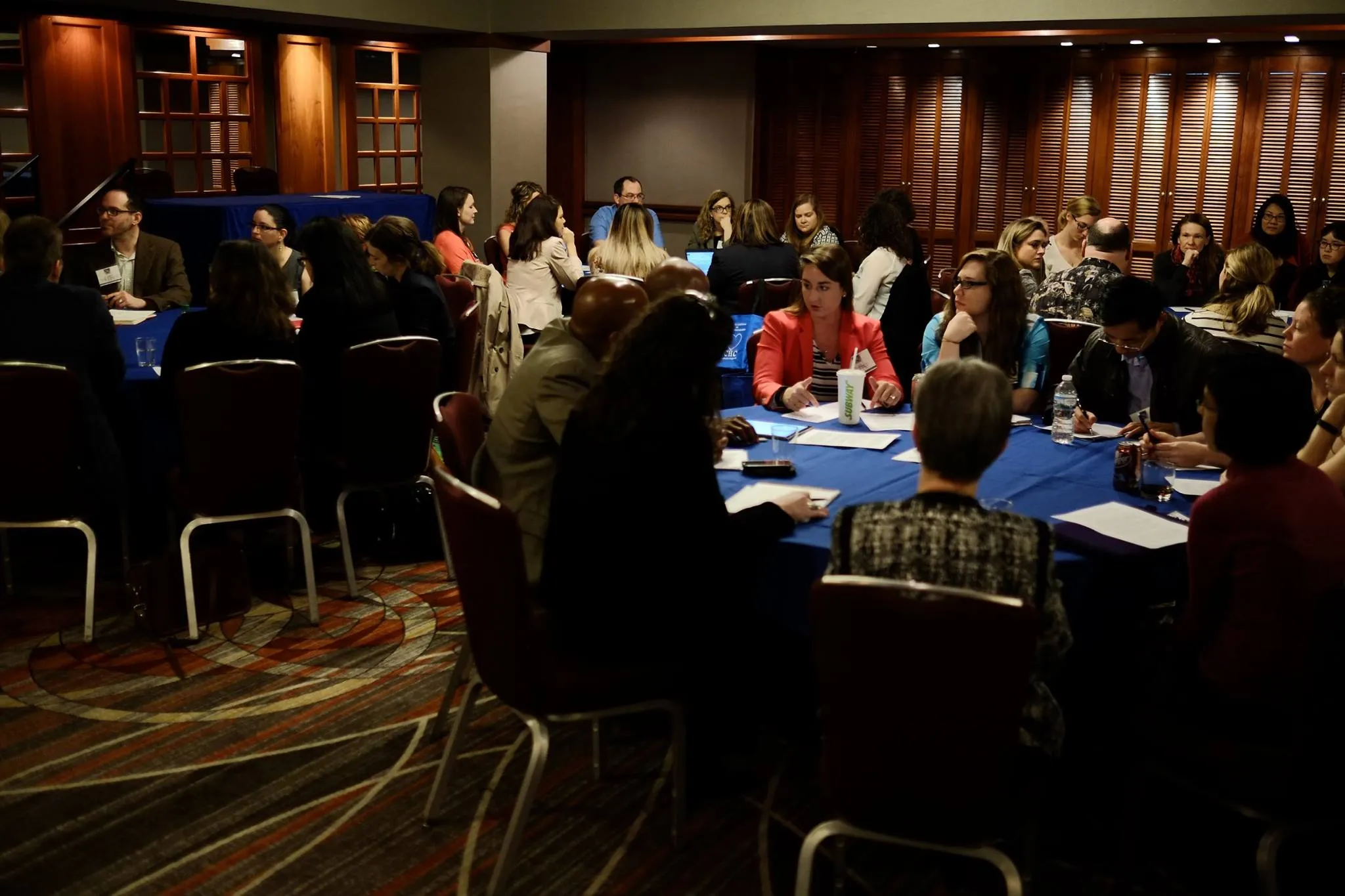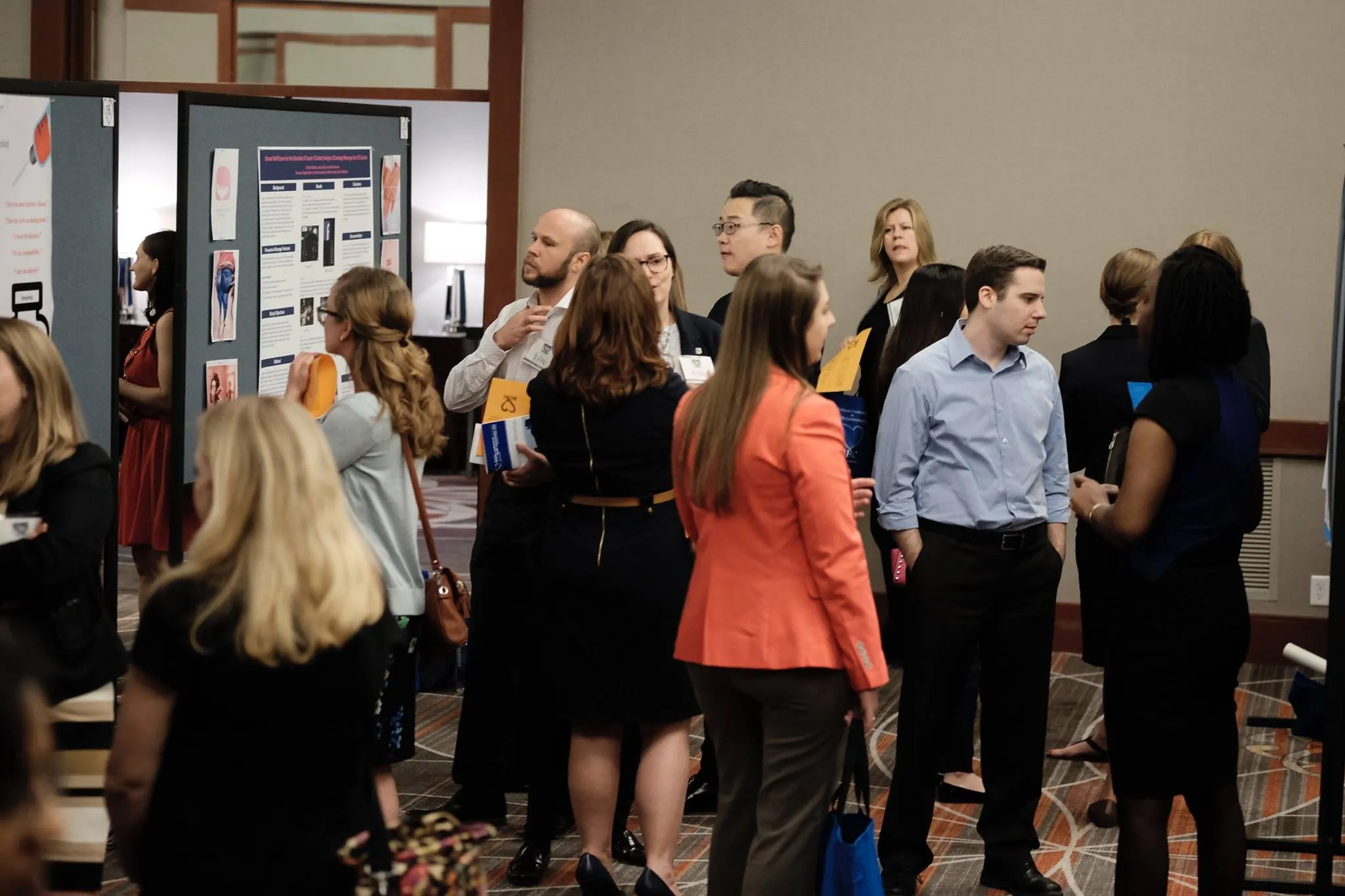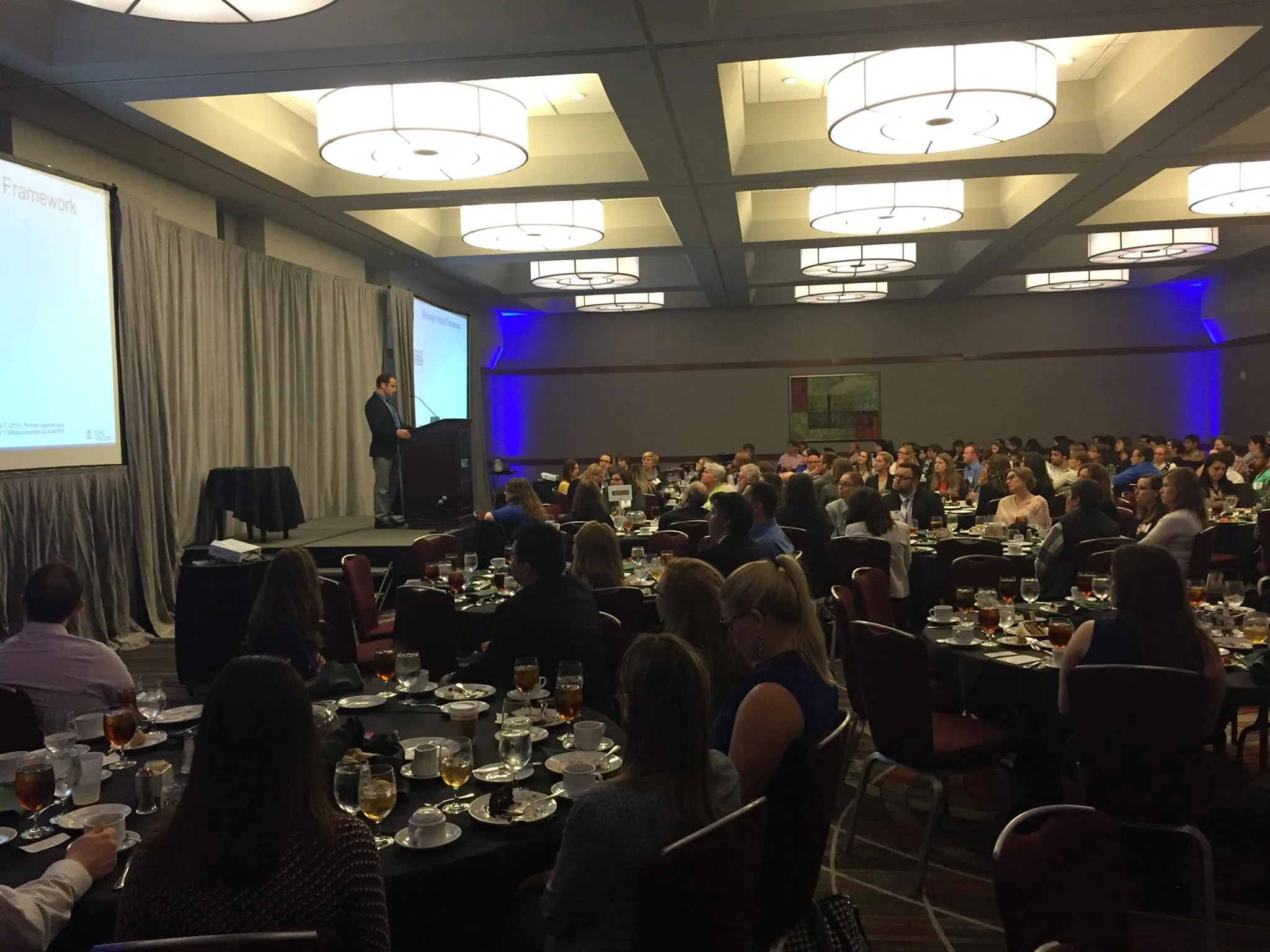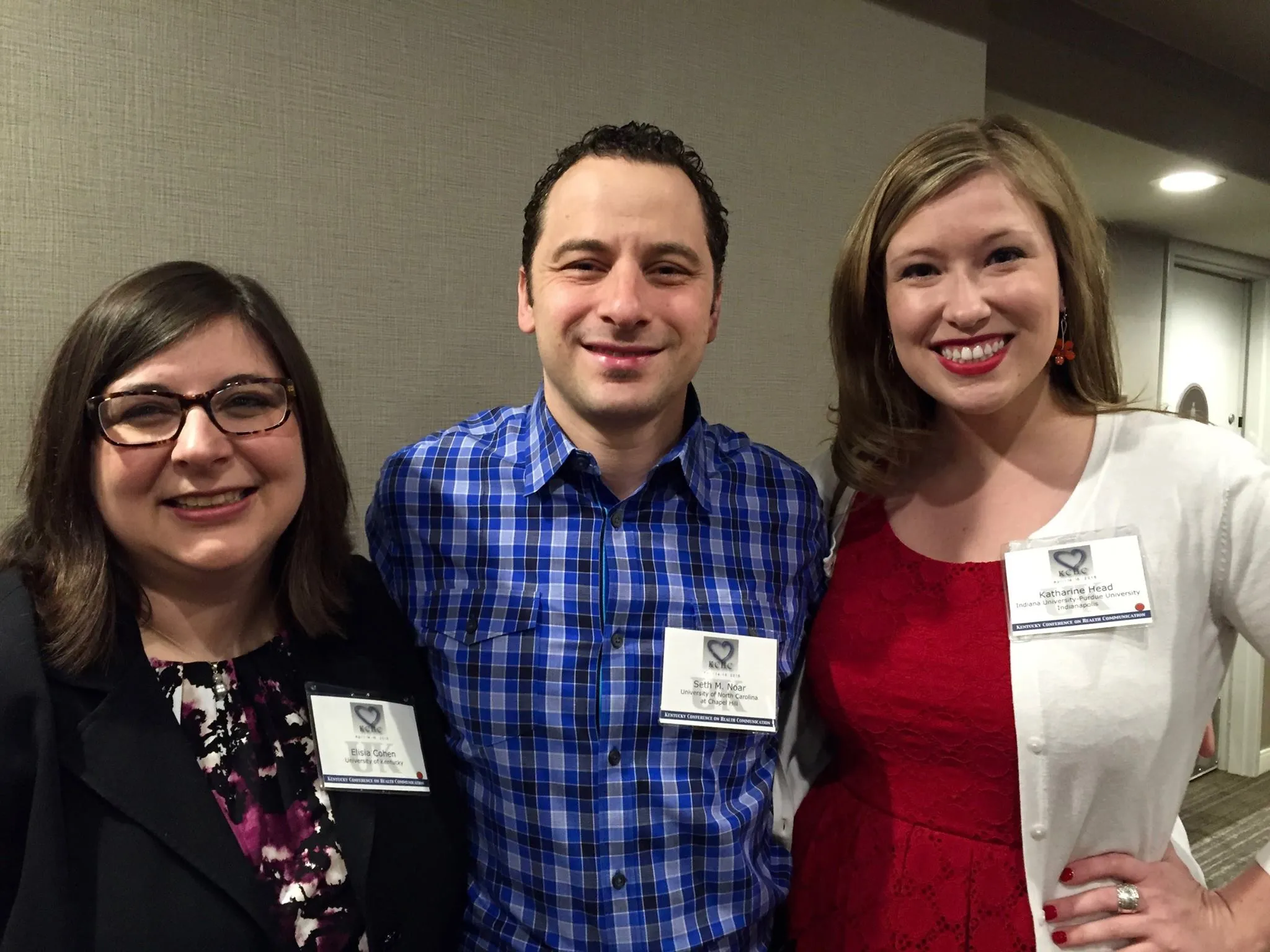 Click the button below for more information about KCHC.

---
Research Projects
Our faculty have a number of cutting-edge research projects currently underway, including projects on end-of-life decision-making, cost-of-care conversations, health conversations on social media, opioid prevention and treatment, individual versus team disclosures of medical error, cancer prevention and screening, clinical-trial participation and water quality safety. Examples of current projects include the following (all investigators in the College of Communication and Information unless otherwise noted):
Assessing Communication Quality in ICU Family Meetings, Allison Scott Gordon, co-PI; LJ VanScoy, co-PI (Pennsylvania State University)
Developing Best Practices for Cost-of-Care Conversations, Nancy Grant Harrington, co-PI; Allison Scott Gordon, co-PI
Formative Research to Develop Culturally Appropriate Messages to Increase African American's Willingness to Participate in Clinical Research, Aurora Occa, PI; Adriane Grumbein, co-I
HEALing (Helping to End Addiction Long-term) Communities Study (HCS), Don Helme, co-I and co-director, national HCS campaign, and director, national HCS campaign evaluation; Sharon Walsh, College of Medicine and Center on Drug and Alcohol Research, PI; Carrie Oser, Arts & Sciences, co-PI; plus co-investigators from several other units
Improving Messaging to Promote Organized Disposal of Prescription Drugs to Prevent Abuse, Don Helme, co-PI; Mark Wolfson, co-PI (Wake Forest School of Medicine); Kate Egan, co-I (East Carolina University)

---
Doctoral Student Dissertations
Doctoral students in health communication focus their dissertations on a variety of pressing health-related issues. Recent dissertations include the following:
Using the Integrative Model of Behavioral Prediction to Understand Gay Men's Beliefs, Intention, and Behavior on PrEP, Minhao Dai, 2019; assistant professor, SUNY-Oswego
Black Women's Perspectives on Breast Cancer Detection Messaging, Denise Damron, 2017, Managing Principal at New Moon Marketing Communications. Louisville, Kentucky
Navigating the Michelle P. Waiver: A Narrative Examination of the Impact of Parent Caregivers' Communication Infrastructure in Managing Health Care-Related Uncertainty and Decision Making for Children with Disabilities, Whittney Darnell, 2019; assistant professor, Northern Kentucky University
"I want to feel what they feel": Evaluating the Effectiveness of Emotional Flow in Narrative Health Blogs, Sarah E. Sheff, 2019; Academic Advisor, College of Health Sciences, University of Kentucky
Using Social Cognitive Theory to Understand Child and Adolescent Psychiatrists' Discussions of Substance Abuse with Their Patients, Kevin Wombacher, 2017; Assistant Dean for Medical Education and Assessment at University of Illinois College of Medicine-Peoria
Acculturative Stress and Identity Negotiation: A Dyadic Experience, Ana Ximena de la Serna, 2017; assistant professor, California State University-Dominguez Hills

---
References
Deloitte. (2019). 2019 Global Health Care Outlook. https://www2.deloitte.com/global/en/pages/life-sciences-and-healthcare/articles/global-health-care-sector-outlook.html
Institute for Healthcare Communication. (2011). Impact of Communication in Healthcare. https://healthcarecomm.org/about-us/impact-of-communication-in-healthcare/
Healthcare Finance. (2018). Patient-doctor disagreements lead to unnecessary spending, study finds. https://www.healthcarefinancenews.com/news/patient-doctor-disagreements-lead-unnecessary-spending-study-finds