Your Impact
Financial support is critical to the success of the College of Communication and Information. Support from alumni and friends makes our mission of shaping passions into professions a reality. We welcome gifts of all amounts and would love to discuss ways you can make an impact on the College, our students, faculty, staff and programs. Gifts can be made in a multitude of ways, to best suit your needs.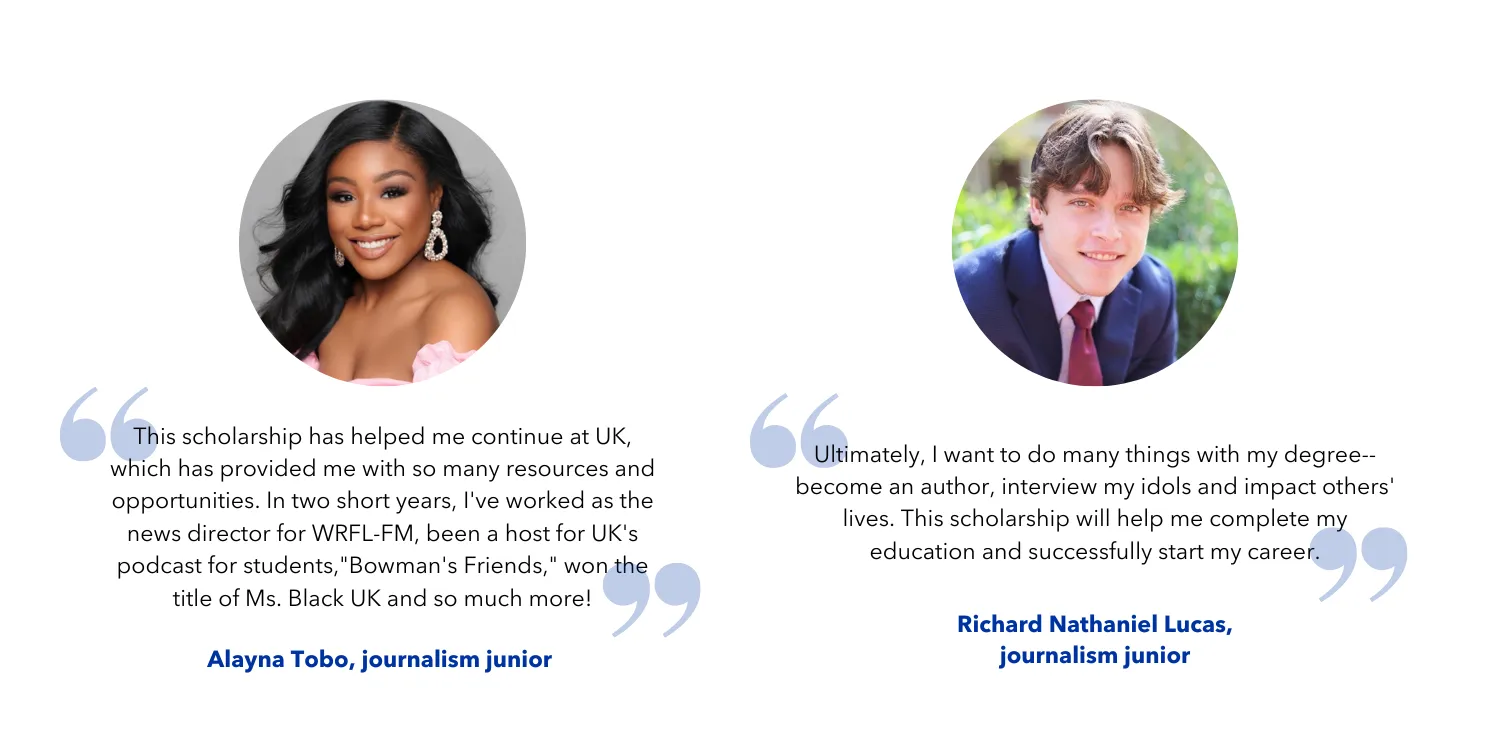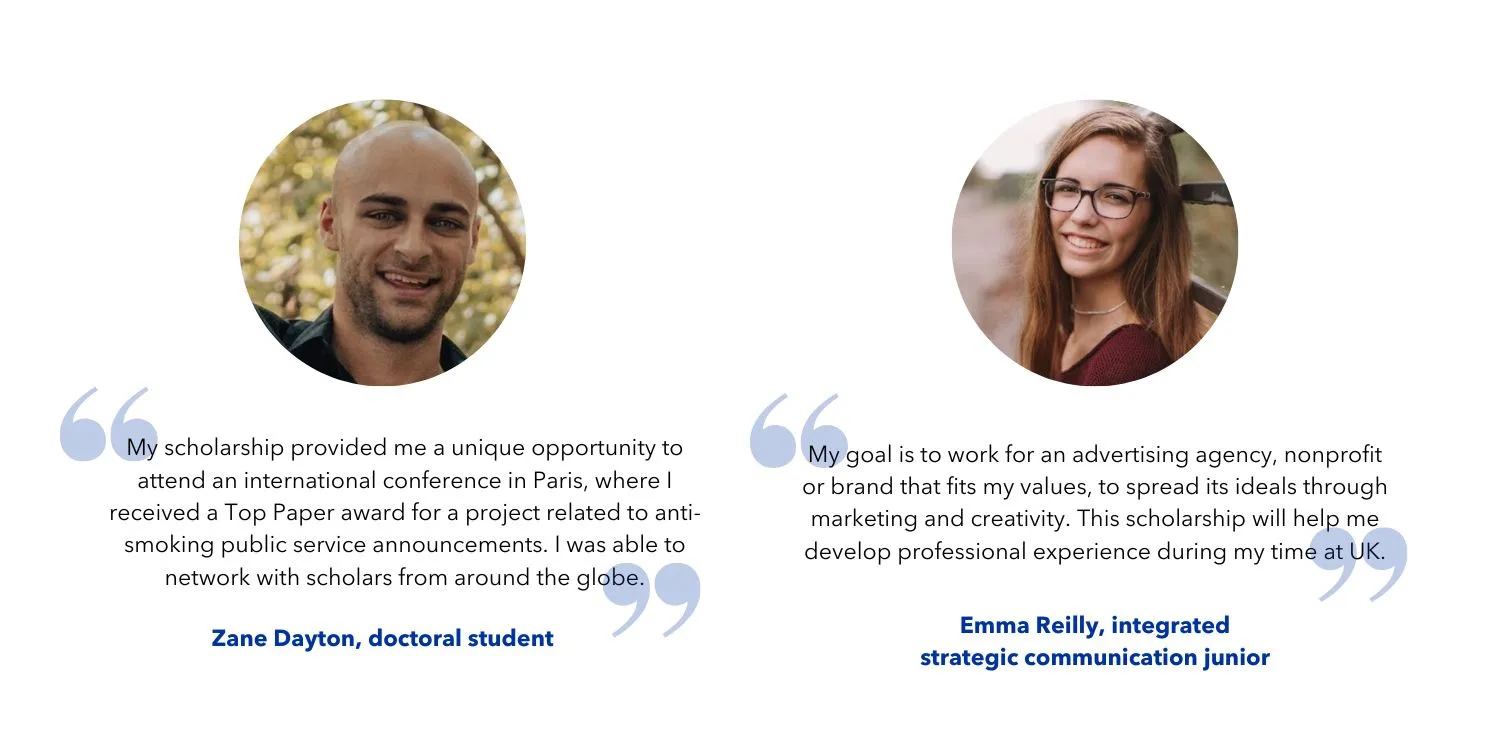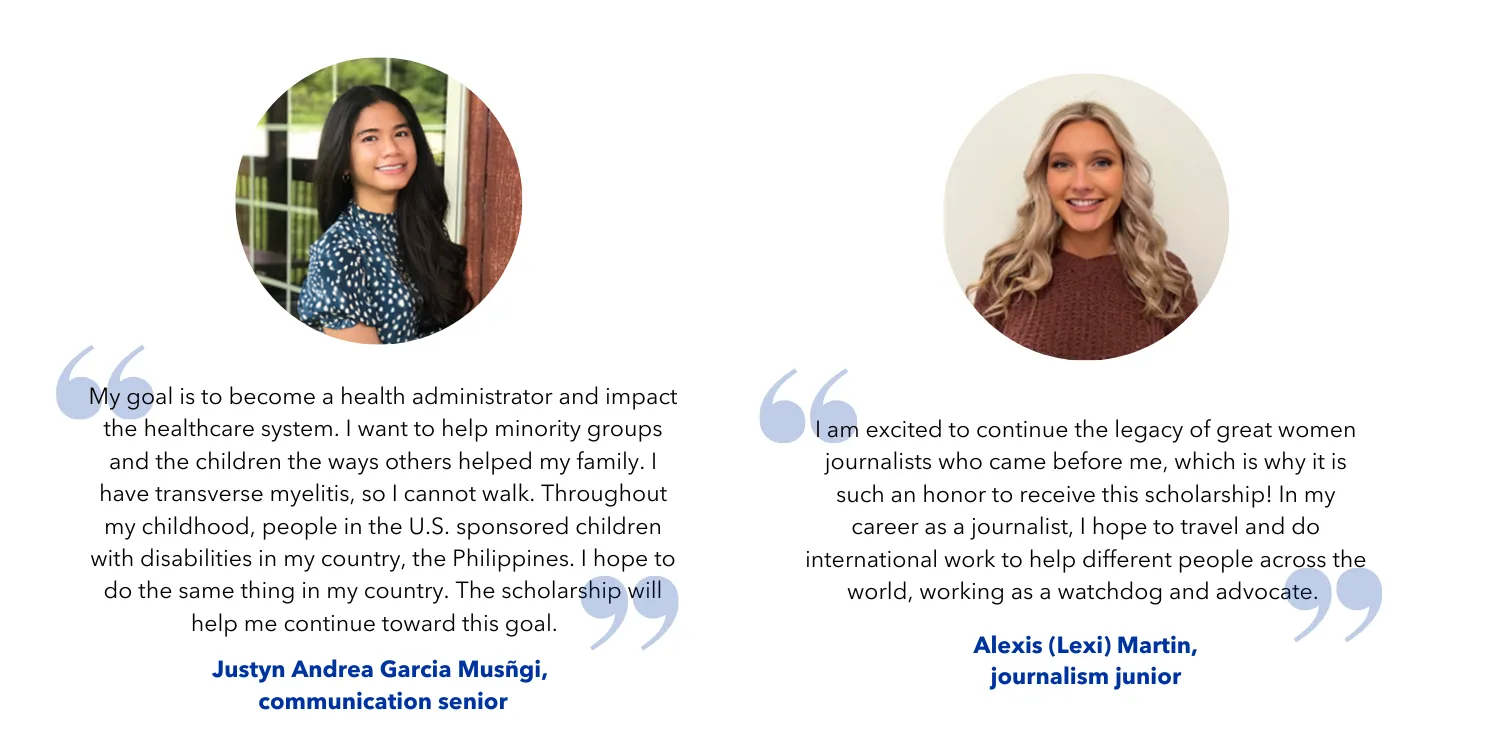 Ways To Give
A gift of cash is a great way to support the College of Communication and Information and can have an immediate impact on students, faculty and staff.
Creating an endowment will last in perpetuity and support a program of your choice for future generations of UK students and faculty.
Gifts of real estate support the College through the University selling the property and the proceeds benefiting a program of your choice in CI.
Gifting securities is as easy as gifting cash and can be a great tax benefit to donors.
Other ways to support CI are through leaving the College in your estate plans or a charitable gift annuity, which can provide you income in retirement and support the University at the same time. 
CI Honors and Remembers
Mike Agin
Rex Bailey
Carol Barr
James Bowling
Maria Braden
Lois Mai Chan
Jim Flegle
Leslie Ruth Guttman
David Hawpe
Angelo Henderson
Edna Lue Kirk
Robert Malcolm Kirk
Jonathan Krueger
Donna Lott
Anne Marie O'Roark
Rick Roth
Elizabeth Spencer
Sarah Williams
Al Cross
Warren Jones
Hannah Margaret Stanley
Carol Barr
Helen Goodyear Barrier
James Bowling
Lois Mai Chan
Robert Endicott
Benjamin Franklin
David Hawpe
Max Heath
Angelo Henderson
Avery Jenkins
Timothy Kelly
Jonathan Krueger
William Newkirk
Susan Odom
Ellie Ratliff
Timothy Sineath
Albert Smith Jr.
David and Beatrice Stuckey
Don Wathen
Isaac Calvert
Jennifer Greer
Erin Kimberly Lemmon
Diane Massie
Tessa Renae McLamb