July 27, 2023
Allison Gordon honored as 2023-2024 University Research Professor
By Meg Mills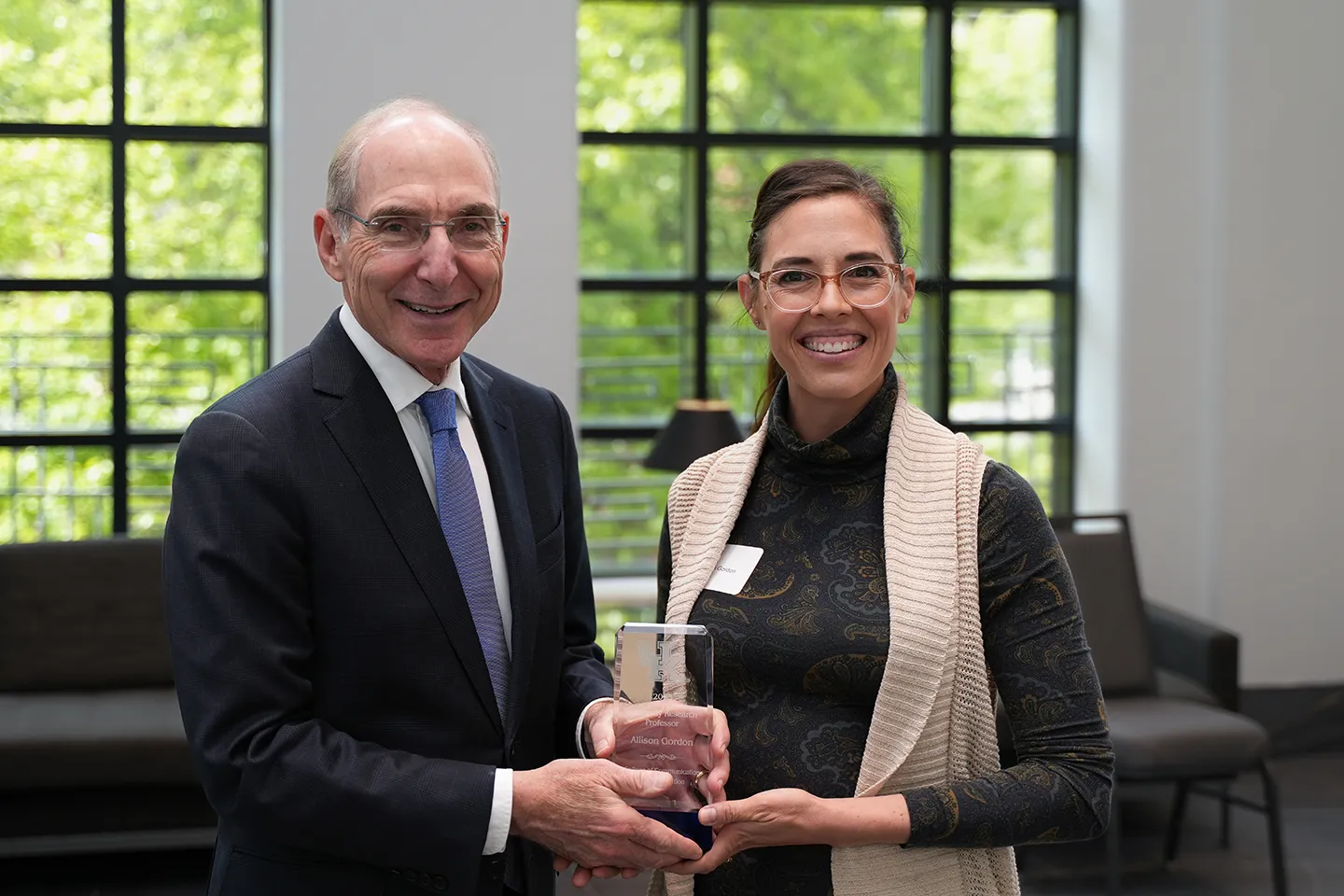 UK President Dr. Eli Capilouto and Dr. Allison Gordon
Allison Gordon, Ph.D., a professor in the College of Communication and Information Department of Communication, is one of 16 University Research Professors for 2023-24. The University Research Professorships honor faculty members who have demonstrated excellence that addresses scientific, social, cultural and economic challenges in our region and around the world.
College leadership develop criteria for excellence within their area of expertise and then nominate faculty who excelled at these criteria. Each University Research Professor receives a one-year award of $10,000.
"I really enjoy the research process, and I'm excited to receive this award," Gordon said. "It's not just an incredible honor, it is one that I share with so many others who have championed me along the way."
Her research focuses on how the quality of people's interpersonal communication affects their health decisions.
Gordon received her bachelor's and master's degrees from Wheaton College and her doctorate from the University of Illinois at Urbana-Champaign. Her work has appeared in academic journals, such as Communication Monographs, Communication Yearbook, Health Communication, Journal of Communication, Journal of Health Communication, Journal of Social and Personal Relationships and Qualitative Health Research. In 2012, she received the award for the analysis of interpersonal communication in applied settings from the International Communication Association. In addition, her research has been covered in the popular press, including The New York Times, The Washington Post, Forbes, Psychology Today and Everyday Health.