June 13, 2023
Great Teachers 2023: Derek Lane places emphasis on accessibility
By Meg Mills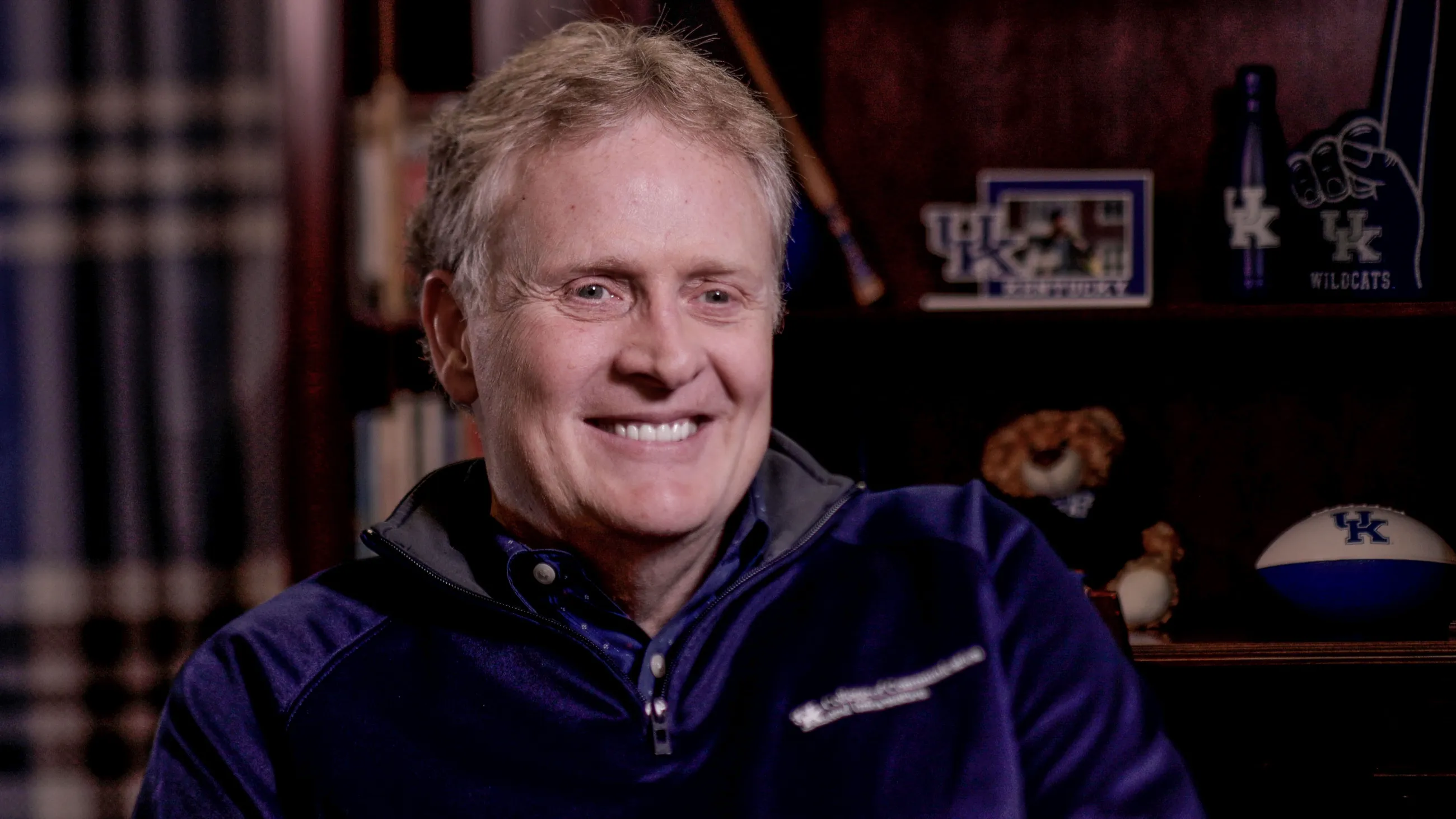 Derek Lane
Video produced by UK Public Relations and Strategic Communication and Marketing and Brand Strategy. To view captions for this video, push play and click on the CC icon in the bottom right-hand corner of the screen. If using a mobile device, click on the "thought bubble" in the same area.
LEXINGTON, Ky. (June 13, 2023) — In February, the University of Kentucky Alumni Association honored the six recipients of this year's Great Teacher Awards. Launched in 1961, they are the longest-running UK awards that recognizes teaching. Over the next six weeks, UKNow is highlighting the passionate and accomplished educators who were named a 2023 Great Teacher.
Derek Lane, a professor in the Department of Communication at the University of Kentucky College of Communication and Information, is one of this year's Great Teacher Award recipients.
"For me teaching is about four basic rules, no matter what I teach," said Lane. "We start with trust, cooperation, support and mutual respect. From there you can figure out what you need to add so students can apply content in a skill."
Lane teaches in Team-Based Learning (TBL), which requires active student participation and emphasizes learning concepts.
"It's not about the grade, it's about the learning," he said. "I think there needs to be some skin in the game for the students where they say, 'oh I can understand how this helps me.'"
Being a professor to more than 30 different graduate and undergraduate courses, Lane places an emphasis on accessibility. He has held administrative positions as associate dean for graduate programs in communication in the college from 2005 to 2009, senior associate dean from 2013 to 2020 and interim dean from 2018-19. He also served as an endowed professor in the UK College of Engineering from 2004 to 2015.
"The key for me is accessibility, to let the students know that I really mean it when I say for them to stop by," he said. "Being accessible for the students means that I'm giving them a safety net. So, even though I set the bar high, I can help them succeed."
Lane received his Ph.D. from the University of Oklahoma and undergraduate degrees from Eastern Wyoming College, Chadron State College and the University of Nebraska-Kearney. He has been a faculty member at UK since 1996. His instructional and organizational risk and crisis communication research explains how humans understand, organize and use the information contained in face-to-face and mediated messages to improve behavior change in applied contexts. He has worked on several collaborative research teams that have secured more than $8.5 million in funding.
"I've been excited to win a lot of research awards, but nothing caries the same weight as this Great Teacher Award," he said.
However, this is not his first Great Teacher Award. He first received the UK Alumni Association Great Teacher Award as an assistant professor in 2000. He is one of 11 to win the award more than once.
In order to receive a Great Teacher Award, educators must first be nominated by a student. The UK Alumni Association Great Teacher Award Committee, in cooperation with the student organization Omicron Delta Kappa, then makes the final selection. Recipients receive an engraved plaque and stipend.
Hear the stories from all the 2023 Great Teacher Award winners here.