August 14, 2023
ISC announces new minor program
By Mattie Price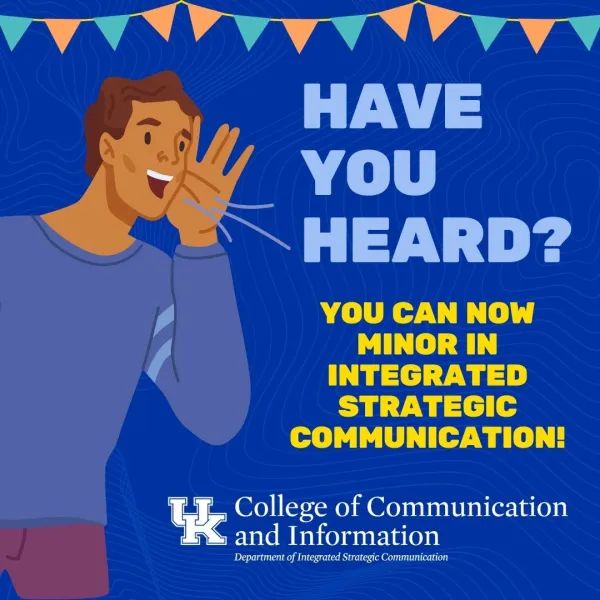 minor in integrated strategic communication
The Department of Integrated Strategic Communication in the College of Communication and Information is now offering a minor program. This minor is available to students not currently majoring in ISC who are interested in learning the general principles of integrated strategic communication and developing their credentials in the field.
The ISC minor is an 18-credit hour program, including two pre-requisites (ISC 100 and ISC 161). Students must meet a required minimum GPA of 2.5 or greater in the pre-requisites to satisfy the College's admission requirements for the program.
"ISC skills are a great complement to any major that calls for strategic communication," said ISC Department Chair Chike Anyaegbunam. "Whether you're promoting a startup business, managing social media for a sports team or planning events at a nonprofit organization, an ISC minor will boost your job profile in any sector."
For information on how to request a minor in integrated strategic communication please visit the "Majors and Minors" section of the CI Student Success FAQ or check out the ISC minor curriculum.