The College of Communication and Information has many opportunities for undergraduate and graduate students to obtain scholarship funding.
 
ScholarshipUniverse
The College of Communication and Information utilizes ScholarshipUniverse, an online scholarship platform, to connect current and prospective students with College, UK and national scholarship opportunities and easily manage scholarship applications.
All scholarship applications besides the library sciences graduate scholarships are now located in ScholarshipUniverse. Both current students and prospective students with a linkblue ID can login to complete the student profile and search and apply for internal and external scholarship opportunities.
 

For more information on using ScholarshipUniverse, please click the button below.
 
---
CI Scholarship, Aid and Award Opportunities
---
Additional Funding and Scholarship Resources
---
CI Student Awards Ceremony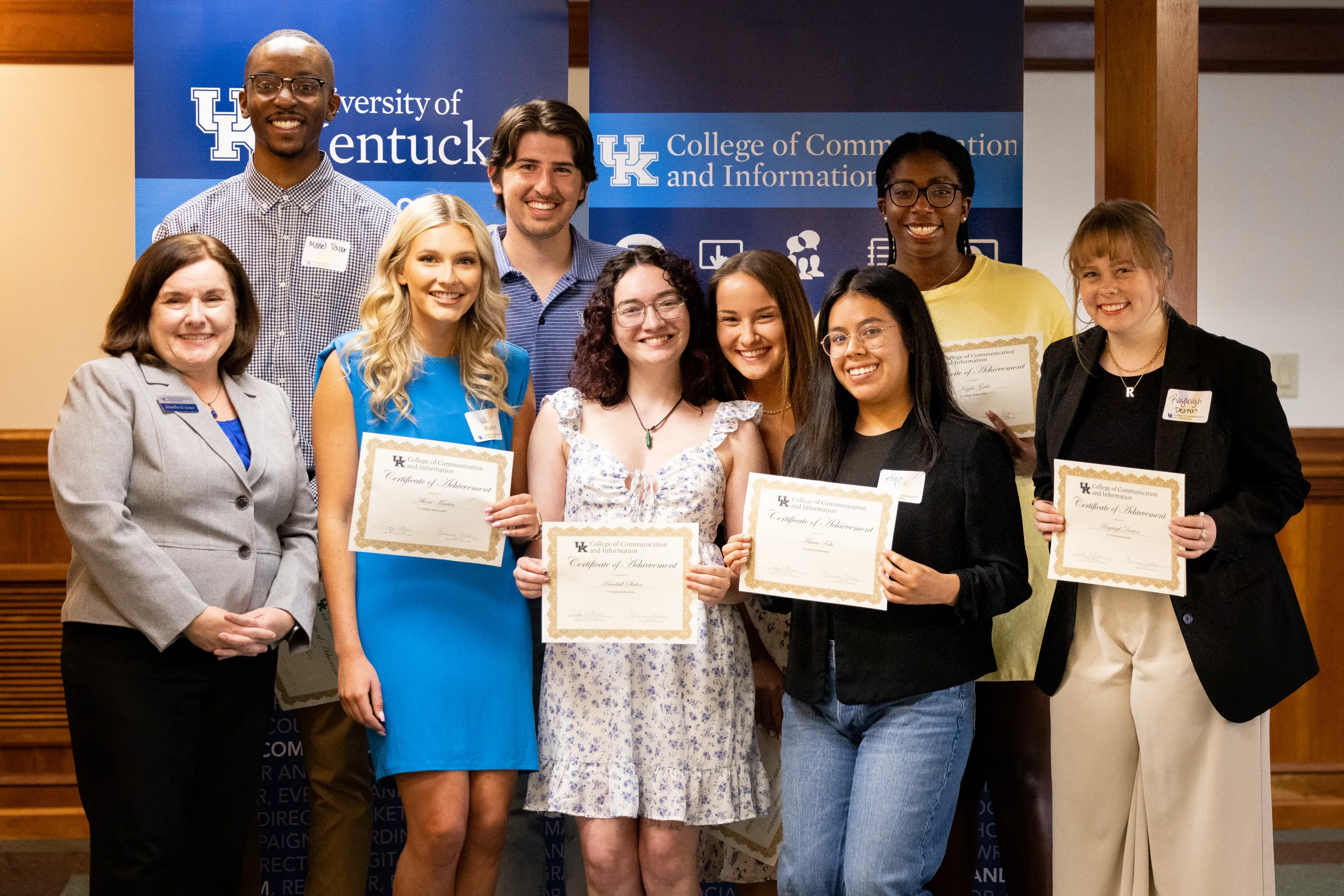 The CI Student Awards Ceremony takes place every spring to celebrate the hard work and dedication of our students who have earned scholarships, awards and departmental honors as well as those who dedicate their time by representing the College as an Ambassador or LLP Peer Mentor. The ceremony celebrates awards given in the current academic year.